Menus
Rooms
More Info
Event Planners
Catering Information
Banquets & Weddings

The Rathskeller has seven different rooms available for banquets, special events, wedding receptions, you name it. We can assist you in making your event as formal or informal as you like. Call 317-636-0396 for details and availability!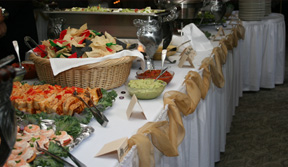 With capacities ranging from a party of 20 to a room full of 600 guests, The Rathskeller can fit all of your event needs. Call 317-636-0396!
Off-Site Catering
Thinking of having your event somewhere else, but still wanting that wonderful Rathskeller catering?
Whatever your needs may be, we can accommodate you with the same great food and service you've come to expect from the Rathskeller. Contact one of our Event Planners today for more information by calling 317-636-0396 or emailing!
Call 317-636-0396 for information!
Special Events Department